Who are we?
Wefin a 100% wholly-owned subsidiary of RattanIndia Enterprises Limited, a public listed company on NSE and BSE. It is a marketplace for all your financial needs. With a zeal to provide hassle-free financial solutions to the Indian masses at their fingertips, we created a leading platform that provides a wide range of personal loans and credit card offers directly from India's trusted banks and NBFC's.
Management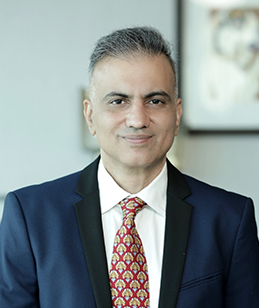 Mr. Rajiv Rattan,
Chairman, RattanIndia Enterprises Limited
Mr. Rajiv Rattan is the Founder of RattanIndia Enterprises Limited. An alumnus of IIT Delhi, Mr. Rattan started his professional carrier with Schlumberger, one of the largest oilfield services companies in the world.
A first-generation entrepreneur, he co-founded Indiabulls Group in 2000 as India's first online stock trading brokerage which went on to become a large business conglomerate with businesses in Consumer Finance (2nd largest mortgage lender in India), Securities (largest stock brokerage in India), Real Estate and Power Generation with a combined net worth of more than $5 billion. Mr. Rajiv Rattan is also Chairman of Rattanindia Power Ltd. (2,700 MW), Rattanindia Finance Pvt. Limited and Revolt Motors.
Mrs. Anjali Rattan Nashier Business Chairperson, RattanIndia Enterprises Limited
Mrs. Anjali Rattan Nashier has extensive experience in leadership, business management and is passionate about turning new ideas into successful businesses. Recently, she led investment by RattanIndia Enterprises Limited's wholly owned subsidiary Neotec Enterprises Ltd. (Neotec) which is in the business to democratize access to financial products (loans, insurance, mutual funds) to all Indians. Previously, she had made an investment by RattanIndia Enterprises in US-based Matternet, the world's most extensive urban drone logistics platform & Electric Bike maker Revolt Intellicorp Pvt Ltd, a leader in Electric motorcycles in India.
In 2014, Mrs. Nashier founded RattanIndia Solar, one of the largest renewables' companies in India, and served as its Chairman from 2014 till 2019. The company counted General Electric (GE) Energy Financial Services, amongst the world's most reputed renewable energy fund, as an investor.
Within a short span of three years, she scaled up the business with a solar portfolio of 306 MW. Solar farms and rooftop projects were located across the length and breadth of the country in Maharashtra, Karnataka, Madhya Pradesh, Delhi, West Bengal, Rajasthan, etc. She is well-known in the solar industry for her superb execution skills and the highest quality of projects.
Mrs. Anjali Rattan Nashier studied Electrical Engineering at Kurukshetra University. In addition to that, she is a law graduate. She is an alumnus of Judge Business School, University of Cambridge. She has also studied HR strategy at London Business School. She is currently pursuing OPM (Owner's President's Management Programme) at Harvard Business School, Boston.
Mr. Jitendra Jha,
Business Head, Wefin
Mr. Jitendra Jha is a proven leader in the retail asset finance business. In constant pursuit of challenge, he has always thrived in unfamiliar terrains. Mr. Jha has two decades of experience in retail asset finance sector with expertise in leading, setting up, and scaling up secured & unsecured consumer asset finance businesses for Banks & NBFCs.
Mr Jha holds graduate degree from Rajasthan University & Executive Management from IIM-Lucknow. He has an impeccable record in the retail asset finance industry having held various leadership positions. He has worked with India's leading Banks & NBFCs like GE Money, Barclays Finance, Indusind Bank, Neo Growth Credit. He has been a speaker in Digital India seminar – Pragati Maidan, has been acclaimed by industry leaders for his commendable thinking in Digital Lending space.